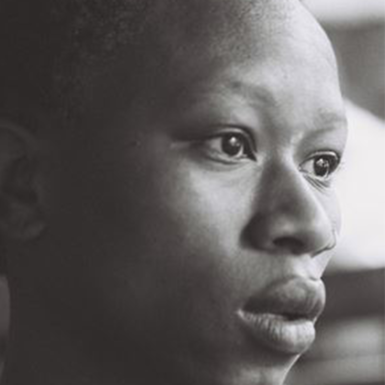 Médiathèque Jean Lévy
Free on reservation
ICIRORI
In the Kirundi language, ICIRORI means "to look at one's interior mirror, look at one's history directly in order to move forward." Through a powerful and immersive installation-performance, Consolate invites us to share her story and to grasp its collective dimension. 
On October 21, 1993, during the Burundi war, Consolate, who at that time was only four and half years old, was wandering through the Kwitaba forest. For several days, she lived there at night and saw death, specifically that of her own family. Now she invites us to enter into her sensorial memory, to experience the sounds, smells and lights which send her figuratively back to that forest. With the power of art and of our senses, the director affirms that her history is in fact collective — and it concerns all of us. After a first immersion in the garden of the Jean Levy Mediathèque, the audience will be invited into the basement of the building. There a resource space is revealed, where Consolate has been doing artistic and documentary research for several years, investigating identitary destruction and uprooting, as well as the necessity of speaking and telling stories in order to fully grasp one's roots.
A space for exchange and sharing, for reflection and a call to action.
Credits
Conception, writing, drawings and interpretation : Consolate.
Choreographic research: Sophie Guisset.
Dramaturgy: Lara Ceulemans.
Sound: Gaspard Dadelsen.
Documentary-video: Gaspard Audouin.
Research: Annabelle Guidice.
Lights: Camille Rolovic.
Scenography: Micha Morasse
Executive production: Latitudes Prod. (Lille, FR).
Coproduction: Théatre Les Tanneurs (Bruxelles, BE) / Théâtre de Liège (Liège, BE) / Théâtre la Bellone (Bruxelles, BE).
Diffusion partners: Théâtre l'Ancre (Charleroi, BE)/ La Bellone (Bruxelles, BE) / Festival de Liège (Liège, BE) / Festival Latitudes Contemporains (Lille, FR) /Buja sans Tabou (Bujumbura, Burundi).
Research partners: Université de Liège (BE) / Université de Saint Louis-Bruxelles (BE) Fédaration Wallonie Bruxelles (BE) – en cours / Journal le Soir (BE)