European Projects (2008 – 2021)
Latitudes Contemporaines' horizons extend well beyond its geographical, political or economic frontiers. As a player in European development, the association participates in European projects and drives others.
INFRA · Inclusive Network for Refugee Artists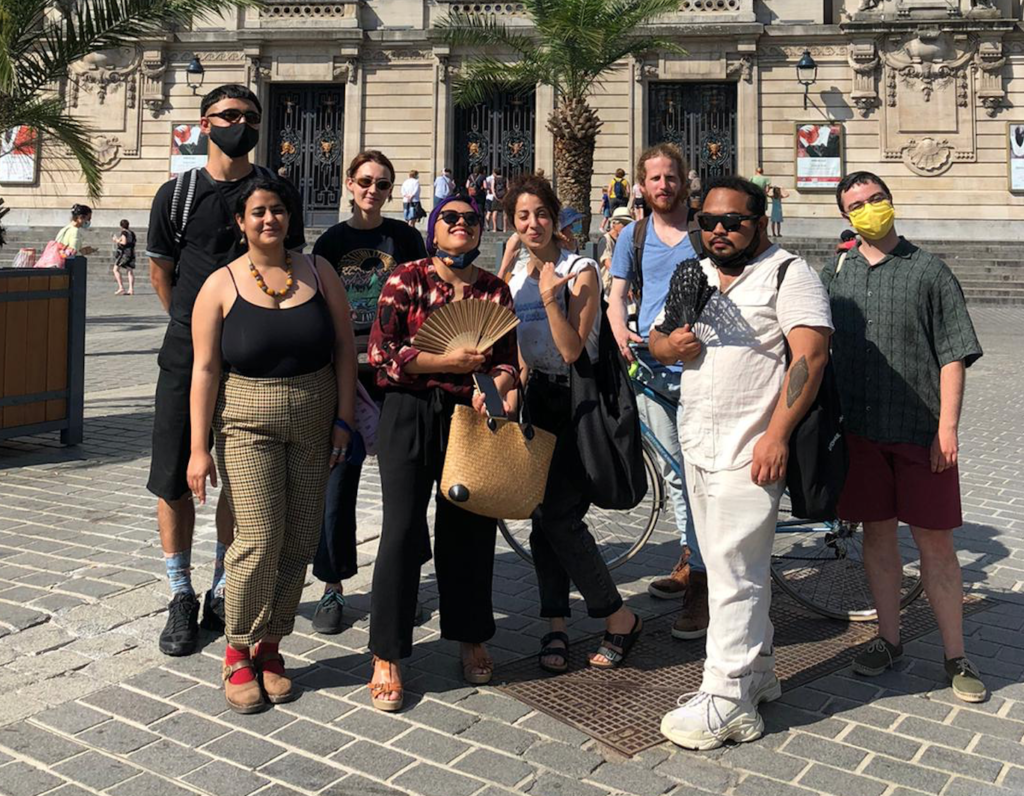 From 2019 to 2021, Latitudes Contemporaines has coordinated the European project INFRA – Inclusive Network for Refugee Artists. INFRA aimed to set up a network to promote the professional and social integration of artists in exile. Supported by six cultural and performing arts organisations, it aims to help these artists create professional links with the European cultural sector.
This project has brought together four main partners, Latitudes Contemporaines (Lille, France), the Music and Drama Theatre (Tbilisi, Georgia), the Teatro di Roma (Rome, Italy) and the Vooruit (Ghent, Belgium), and two associated structures, the École nationale supérieure des arts visuels de La Cambre (Brussels, Belgium) and the MIR Festival (Athens, Greece).
INFRA – Inclusive Network For Refugee Artists has been supported by the European Commission as part of its Creative Europe international cooperation programme.
Discover INFRA's website
NOW
Since 2014, the association has also had an important role in the European "Now" network, whose goal is to lead workshops focused on new methodologies of accompanying artistic projects on a European scale.
More about NOW
Erasmus +
From 2014 to 2016, Latitudes Contemporaines has also been the leader of the "Erasmus+" project, creating working methods which associate cultural players and figures from the socio-educative and pedagogical world.
More about Erasmus +
Open Latitudes
From 2008 to 2016, Latitudes contemporaines has been a lead player in the « Open Latitudes » network, is a lead player in the "Open Latitudes" network, bringing together 9 European structures working on the same project. Open Latitudes supports creation via a European production, residency and touring fund, which selects audacious, innovative artistic projects.
More about Open Latitudes