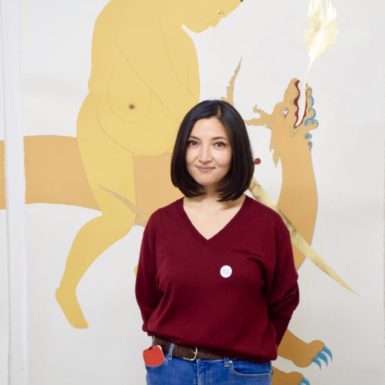 REPERFORMANCE
Kubra Khademi invites us to observe a stage in her creative process and offers us a glimpse of the material in her artistic creation.
Kubra Khademi brings back to the stage the "performances" of her childhood, created because the child that she was felt the necessity to make them – and which were invariably forbidden and sanctioned by adult authority.
Perhaps these infantile postures were too revealing of her being for a political environment, which condemned what it considered to be the individual affirmations of young girls. But for Kubra, it was a precocious beginning to her individual, political and artistic consciousness, being – without her knowing it – the first step forward in her transgressions in the face of censure, and of being deprived of her freedom to exist — because she is a woman!
Credits
Conception, interpretation Kubra Khademi
within the framework of a residency at the maison Folie Wazemmes