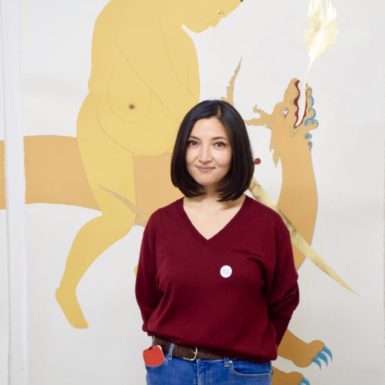 EVE IS A SELLER
By re-exploring the idea of Eve and her offerings of 'forbidden fruit,' Kubra Khademi examines women's place in public space, and culpability is attributed to those (female) operating within it. Urban spaces are often used for the harassment of women, and for the violence done to them. The women are often blamed for it, using pretexts about the way they dress or act. The women are also often immediately suspected or accused. This performance, created during the market in Roubaix over the calls of vendors and the various food and other smells – affirms women and their sexualities, their legitimate place, and including a special stand with displays of "forbidden" fruits and vegetables.
Credits
Performance by Kubra Khademi.
Production: Latitudes Prod.