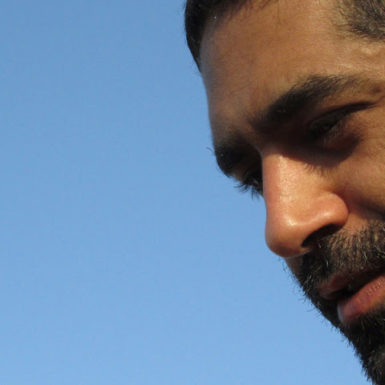 Bazaar St-So
1h20
Pass Latitudes
±
With ±, Ali Moini invites us to discover a series of visual, music and danced scenes. A dream-like work, which invents a new mythology inspired by the work and the universe of the poet, novelist and filmmaker Pier Paolo Pasolini.
Using song and dance, Ali Moini's piece ± tells the stories of invented gods and goddesses, moving through fantastical constellations. At the center of the action, a costume-set changes throughout the duration of the piece. Constantly moving, the object becomes a full-fledged character, accompanying the words, generating and sometimes constricting the movements of the choreographer. The structure and the dancer enegage in dialogue, fight, come together, shaping ten tableaux, each of which has a different atmosphere. Using different languages, words and movements, Ali Moini asks us to ask ourselves; why are we here? In the theatre? Outside? This is an adventurous voyage, combined with a radical introspection.
Credits
Concept, choreography and scenography: Ali Moini
Music: 9T ANTIOPE
Libretto: Sara Bigdeli Shamloo, based on orginal texts by Ali Moini
Translation to French: Massoumeh Lahidji
Dramaturgy: Myrto Katsiki
Structure, lights and technical direction: Samson Milcent
Lights: Manuella Mangalo
Sound: Florian De Sépibus
Artistic assistant: Fanny Richard
Production: Cie Selon l'Heure
Executive production: Latitudes Prod. – Lille
Co productions: Ménagerie de Verre, Theater Freiburg, festival NEXT.
Residencies: Ménagerie de Verre, Paris ; Espace Pasolini, Valenciennes ; Théâtre de Vanves / Scène conventionnée ; Theater Freiburg ; Villa-Médicis, Rome.
± benefited from the provision of a studio in CND Centre national de la danse.
± is supported by the SPEDIDAM for the creation of the soundtrack. The company is supported by the DRAC Ile-de-France, and the Région Ile-de-France.