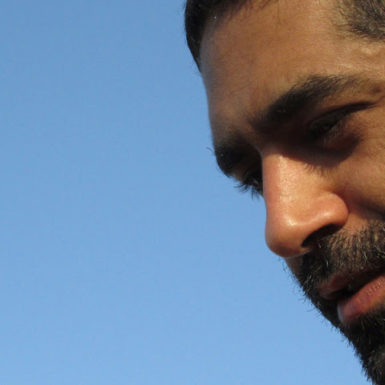 It shocks me but not you
For It shocks me but not you, Ali Moini wanted
to confront the physical reactions of different people who had been subjected to a trauma, an emotional shock, an intense stress.
How to react, to live together beyond these moments of loss, to face the days after, and to face oneself in psychological situations which can tear us apart from the world ?
And what can dance do ?
Ali Moini finds the beginning of an answer through his performers' bodies.
Credits
With Ali Moini, Émilie Combet, Fabio Bello, Ona Fuste
Music George Apostolakos
60min
Creation Festival Montpellier Danse 2012
Coproduction MONTPELLIER DANSE FESTIVAL 2012, BONLIEU SCÈNE NATIONALE, CNDC ANGERS
Executive production CNDC ANGERS
Diffusion SELON L'HEURE
Thanks to Hélèna Villovitch, Serge Ramon, Marie Izard, Élise Chassaing, Serge Chambon, Federica Giaretta, Marion Alzieu, Yann Gibert, Yi Jen Kao