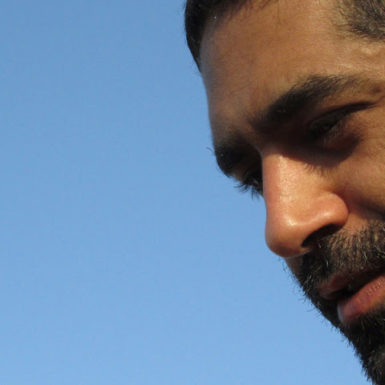 My paradoxical knives
Ali Moini proposes in My Paradoxical Knives the construction and the exploration of an image. The image of a man singing in the center of gravitating knives.
The words of that Rumi poem praise the sky not to turn without him… The gyratory choreography of Ali sets him in the middle of a floating system where the written words, while being sung, are erased from the floor by his dancing feet. The audience, raptured and repulsed by the performer, is installed at the periphery of this dispositive and will assist to the meticulous building of this emerging system, its apogee and its silence.
Credits
Concept: Ali Moini
Interpretation: Ali Moini
Length: 30 min
Production: SELON L'HEURE
Critical accompaniment: Loïc Touzé
This show was created within the framework of the PEPCC programme of the Forum Dança