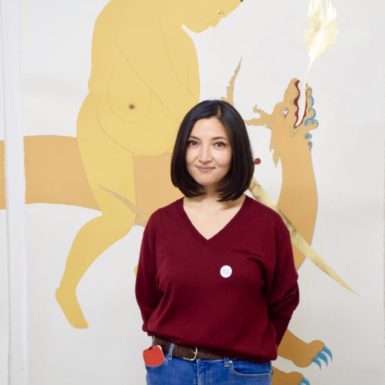 AND SO !
Sometimes, not depending on your will, you are placed in the position of being targeted or abused and simply you are putted in this circle and somehow we provide and make the possibilities for violence.
Abusing, kidding, misusing the time, trust, and respect, ignoring privacy and individualism, rape, sexual harassment and subsequently moral and mental problems happen in different level considering the culture and knowledge in the society.
This problem comes from human nature who seeks for power to make others weak or delete them by any possibilities which last from the past till now.
To convey this concept, I go through performance, enhancing to what extend we are involved in spreading invasion, violence and crossing the individual privacy.
I use this ability by performing in gallery space by presence of audiences and camera. I exchange the clothes which are believed, represent personality and identity. I make a connection with audiences by staring at their eyes or giving them smile.
I change my clothes with audiences as much as possible and invite them to exchange their clothes with each other to convey this message we are not free of violence in our behaviour and treats and sometimes we treat with violence without knowing or wanting.
Credits
Performance by Kubra Khademi