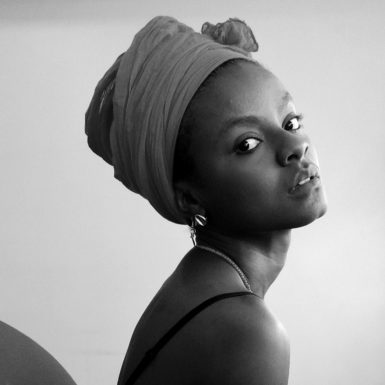 The World Tour of Urban Dances in 10 cities
" We're going on a world tour of urban dances. But what is urban dance? Urban dances are the dances created, practiced and shown in the streets of the world's biggest cities, especially in their peripheral areas. There is an infinite number of them and we have chosen ten, but this choice was difficult and necessarily subjective and incomplete. Urban dances are linked to the city, to its violence, to its injustices but also to its energy, electricity, fast. But above all urban dances are linked to music. It is always music that inspires these forms of dances and encounters. Today, urban dances are mainly diffused on the internet (Youtube, Facebook…). This virtual transmission allows very fast stylistic evolutions, globalization of gestures, and also explains the spectacular popularity of certain styles.
Urban dances in South America, United States, Europe, Asia and Africa are all connected to the diversity of African dances, which migrated in the bodies of people who suffered the condition imposed by the slave system, and of people who for economic reasons had to migrate from their original territory to expanding cities. The great cities of the world where these dances are invented are cosmopolitan cities, forged by waves of deportation and immigration. It is the complexity of this history, shaped by the great inequalities of the social order, that emerges in these dances. "
Ana Pi
Credits
Texts, research, video editing, choreography and interpretation: Ana Pi
Collaboration: Cecilia Bengolea, François Chaignaud
Duration: 1h30 (danced conference followed by exchanges with the public)
Production: Association des Centres de Développement Chorégraphique Nationaux with the help of the Direction Générale de la Création Artistique [La Place de la Danse CDCN Toulouse Occitanie; La Manufacture CDCN Nouvelle-Aquitaine; La Maison Uzès Gard Occitanie; Les Hivernales CDCN d'Avignon; Le Pacifique CDCN Grenoble Auvergne-Rhône-Alpe ; Art Danse CDCN Bourgogne-Franche-Comté ; La Briqueterie CDCN Val-de-Marne ; Atelier de Paris CDCN ; L'échangeur CDCN Hauts- de-France ; Le Gymnase CDCN Hauts-de-France ; Pole- Sud CDCN Strasbourg ; Touka Danses CDCN Guyane.
Production : NA MATA LAB
Delegated production : Latitudes Prod. – Lille
Thanks to Vlovajob Pru
Thanks to Annie Bozzini and to all the CDCN, sponsors of the work
Thanks to the whole community of street dance artists who made this research possible.