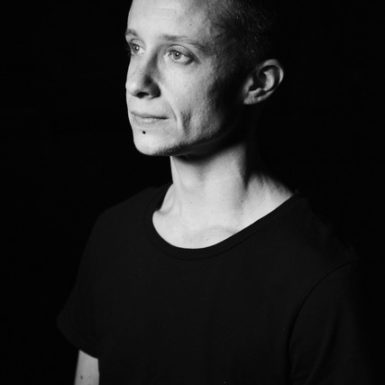 maison Folie Wazemmes
1h10
DATÉ·E·S
After ECCE (H) OMO and ALEXANDRE, two solos which sought to interpret an archive starting from the body, Pol Pi puts this question back to work by starting from the singular archives of which each individual is manager. Inviting two dancers located in other points of time, culture, gender, it creates a crossroads between three generations, three stories.
On stage are three generations, but they coexist there not just to play with these contrasts. Their dialogue projects them beyond. In their gestures, we capture a way of going back, and better revive itself through temporalities. Between her and them, lived experiences intertwine, weave and overturn. From the simple gestures warm-up, it is first and foremost the bodies that show the eras, united by the same visible happiness: that of dancing. It is therefore a pleasure to find alongside Pol Pi, Jean-Christophe Paré, exceptional dancer of the Paris Opera, and discover his four decades younger, Solen Athanassopoulos, who shows a personality and is highly noticed in her acute practice of hip-hop.
Credits
Distribution :
Conception and choreography: Pol Pi
Creation and interpretation: Jean-Christophe Paré, Solen Athanassopoulos and Pol Pi
Set design and costumes: Rachel Garcia
Sound creation : Julia Robert
Lighting creation : Rima Ben Brahim
Exterior view : Johanna Hilari
Assistant : Laura Dat-Sénac
Production: NO DRAMA
Exterior manhole cover Violeta Salvatierra
Delegated production : Latitudes Prod. – Lille
Thanks to Laurent Sebillotte and all the CN D heritage team, Denise Luccioni, Barbara and Henry Pillsbury, Dudude Hermann, Renata Arruda, Sam Bourcier, the Aubervilliers laboratories.
Co-productions :
Les rencontres chorégraphiques internationales de Seine-Saint-Denis; Charleroi
Dance; Centre Chorégraphique de Callonie – Cruxelles; ccn2 – Centre Chorégraphique National de Grenoble; Collectif 12 Mantes-la-Jolie; King's Fountain; Pavillon / City of Romainville
Residential support :
CN D Centre National de la Danse; Pavillon / City of Romainville; Dampfzentrale Bern; Théâtre Garonne; Scène Européenne de Toulouse
The company NO DRAMA is supported by the Department of Seine-Saint-Denis and has obtained a structuring aid from the DRAC Île-de-France and an aid for creation from the Île-de-France Region. The project is supported by the Caisse des Dépôts et Consignations, SPEDIDAM and ADAMI.
Tour dates : 
April 3, 2021 – Espace Pasolini, Valenciennes
June 2021 – Festival Latitudes Contemporaines, Lille