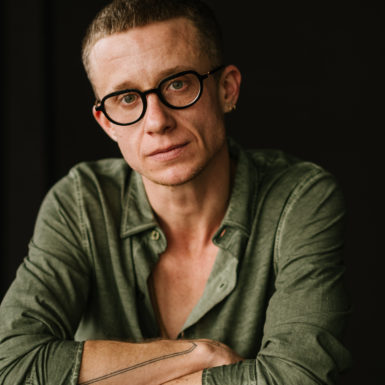 Schönheit ist Nebensache
"Beauty is incidental" is one of the instructions that appears at the beginning of the 3rd movement of the Sonata for solo viola op. 25 no.1 by the German composer Paul Hindemith (1895-1963). It could have been said by his compatriot and expressionist choreographer Dore Hoyer (1911-1967), author of Afectos Humanos, a cycle of dances on which Pol Pi has been working for seven years.
Musician before being a dancer, in this performance Pol wants to put into dialogue these two works that have marked his career, both made of five short solos as pure as they are expressive. Between these irruptions of intensity in the body or through the viola, letters from these two German artists marked by the context of Nazism and the Cold War will take us on existential and political questions as dated as they are current.
Credits
Dance and music: Pol Pi
From an original choreography by Dore Hoyer (© Deutsches Tanzarchiv Köln) and an original music by Paul Hindemith
Dances transmission: Martin Nachbar
Body painting : Gwendalys Leriche 
Production: NO DRAMA 

Executive production: Latitudes Prod. – Lille