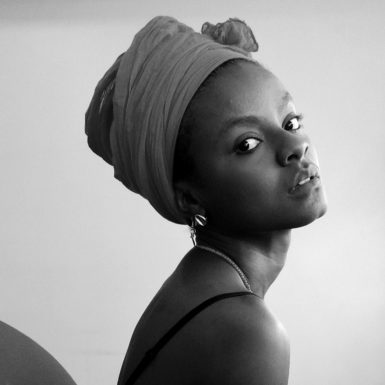 NoirBLUE
The apparition of blue.
Once upon a time, blue didn't exist. Ancient languages, as Japanese, Greek, and Hebrew, didn't have a word to define this color. Some historians have found that such absence comes from the fact of blue's rare presence in nature. Others say that this linguistic distraction points that those societies weren't enough developed, neither to master, produce and process nor to just see it. The color survived, it become a symbol, a temporality, mainly for those societies where it was made invisible. Blue was a high presence in ancient Egypt or in the Tupi-Guaraní civilization in South America.
Many languages, where the color blue was previously nonexistent, the word created to define it emerged from the color black. In the field of dance the color black is present and it's the only one, somehow.
What gestures would emerge if that same etymological procedure was applied to a choreographic construction? A blue dance that emerges from those dances considered black; sacred, traditional and popular forms, as also the contemporary manifestations, connected to Black populations in Africa and its Diasporas.
NOIRBLUE opens space to fiction and an atlantic navigation of some peripheral bodies. This exercise interrogates presence, absence, speeches and time to produce an extemporary dance aligned to two specific colors: the blackness of the skin and the ultramarine blue pigment.
Ana Pi, 2017
Credits
Chorégraphie, dramaturgie, costumes et objets, interprétation : Ana Pi
Musique originale : Jideh HIGH ELEMENTS
Lumières : Jean-Marc Ségalen
Préparations pour cette danse avec : Taata Mutá Imê, Samuel Mwamé, BesreKè Ahou, Ousmane Baba Sy
Production: NA MATA LAB
Production déléguée & Diffusion : Latitudes Prod. – Lille
Co-productions:
Théâtre de Vanves // résidence d'accueil en studio
Centre National de la Danse // résidence technique
Das Plateau aux Ulis – Espace culturel Boris Vian // résidence laboratoire
ROSA ass. 1901 // partenariat
Festival Circular – Vila do Conde – Portugal // partenariat