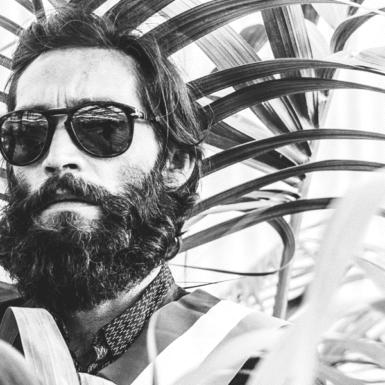 L'Enfer
From the 13 hours of rushes of  "L'Enfer" shot by Henri-Georges Clouzot in 1964, Prieur de la Marne extracted and reworked 40minutes of images.
Between the screen and the audience, playing with sounds and images, the artist appropriates this unique work of art to render a contemporary reinterpretation, inviting the audience into a strange journey in the twisted mind of the character played by Serge Reggiani.
In the new version of  l'Enfer by Prieur de la Marne, Elodie Frégé lends her voice to Romy Schneider's character.
With, among others, the voices of Philippe Katerine and Blandine Rinkel, the music of Caribou and Françoise Hardy, Depeche Mode and Christophe, Broadcast and Sun Ra…
Credits
From rushes by Henri Georges Clouzot in 1964
With the voices of Blandine Rinkel (from Catastrophe) and Philippe Katerine
The Doors, Caribou, Dépêche Mode, Mr Oizo, Christophe, Dennis Wilson, Françoise Hardy, Woodkid, Pharrell Williams, Sebastian, Portishead, Eser, Alicia Keys, Broadcast, Cypress Hill, Sun Ra, Paul Simon…and even Pierre Bachelet sung by Philippe Katerine