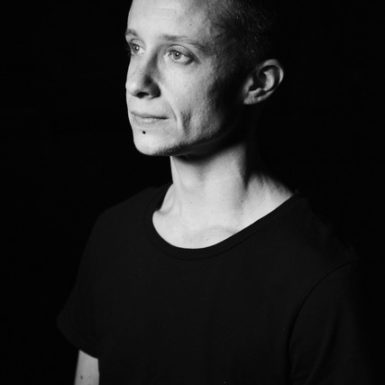 LÀ
LÀ is the temporary title of a piece created for the Péniche POP in 2019 in Paris. This creation's starting point is a project Pol Pi developed in 2012 in Sao Paulo, before he cameo France, entitled MIRANTE – Choreography for a landscape. 
LÀ is a two-parts piece: the first part tase place indoors, in front of a stage inhabited by one body, the second one takes place outside, in front of the landscape, headphones given to the audience. These two parts follow the same score, built up from the surrounding landscape, as for MIRANTES (…). This score is given to "see" a first time through the sound which surrounds the performer's body as he walks through the landscape live, and is interpreted a second time by his body on stage.
This is an attempt to create a dialogue between scales, bodies and landscapes, subject and environment, distance and proximity: the search for alterity is LÀ (THERE).
Credits
Conception and interpretation: Pol Pi
Sound creation: Gilles Amalvi
Light creation: Rima Ben Brahim
Production: NO DRAMA
Executive production: Latitudes Prod-Lille
Coproduction: La Pop
With the support of the Compagnie 111 – Aurélien Bory / La nouvelle Digue
Pol Pi is laureate from the commission of" Spectacle Vivant de la Cité internationale des arts" in 2019