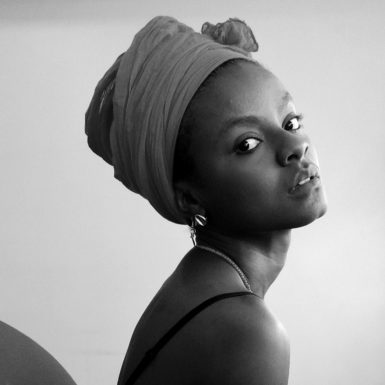 Film works
Ana Pi is also an image artist. Her films are situated among notions of transit, displacement, belonging, overlapping, memory, colors and ordinary gestures.
NoirBLUE – les déplacements d'une danse
DOCUMENTAIRE (2018, 27')

Réalisation : Ana Pi
NoirBLUE – les déplacements d'une danse (2018 – 27') is her first documentary, awarded by FestCURTAS in Belo Horizonte, Janela de Cinema in Recife, as winner of the brazilian short-film competition in both festivals, « ecumenical prize » at the 65th short film festival Oberhausen. Official selection for the Fórum.Doc in Belo Horizonte, also for the Semana de Realizadores in 2018, then in 2019 at Tiradentes Film Festival, International Film Festival Rotterdam, Mostra Pajeú, Sessão Vitrine, Mostra de Cinema Negro de Curitiba, MOVE Centre Pompidou, 36º Panorama da Arte Brasileira.
INSTITUIÇÃO_INTUIÇÃO 
VIDÉO (2020, 6'26)
Réalisation : Ana Pi
A zoom meeting with the self in 2020.
Work produces at the invitation of the Instituto Moreira Salles for the Brazilian programme IMS CONVIDA during the covid-19 pandemics.
Périphérie & Périphériques Project
Ceci n'est pas une performance 
Pedagogical tool:(2017, 3'30s)
Direction: Ana Pi

Nous sommes au centre 
Pedagogical tool: (2017, 3'30s)
Direction: Ana Pi
Programmed :
– Festival Parallèle, au MUCEM, Marseille 2017.
– Lugar Comum, École d'Architecture de l'Université Fédérale de Bahia, 2017.
– Nuit des Musées par Bintou Dembelé au Musée de l'Immigration, Paris 2019.
– University of Arts – Love Café, Philadelphia 2020.
What we are talking about
(2016 – 4'38)
Ana Pi & Jideh High Elements
 Relecture de Grada Kilomba
VÓS
(2011 – 5'31)
direction: Ana Pi
– Grandma, what is my dance?
– Your dance?
A video dance with Alexina da Conceição Oliveira & Terezinha dos Reis Moura, the artist's grandmas, during a visit. The work is shot in the Tropical and Pindorama neighborhoods, in the periphery of Belo Horizonte, her hometown, the capital of Minas Gerais in Brazil.